All The Features You Need To Succeed
DietMaster empowers your clients with easy and professional meal plans for their weight loss, wellness, medical needs, and everything in between.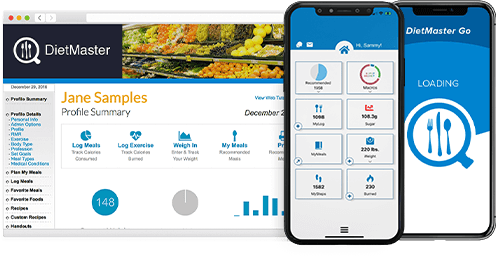 DietMaster is your all-in-one solution that allows your customers to build successful fitness and nutrition habits through online meal planning, exercise video library, and progress tracking. Request a demo to learn how powerful our features are used by medical & wellness organizations, nutritionists, health clubs and fitness professionals today.
Turn-Key Meal Plan Planner
Generate a meal plan in under a minute
Create a personalized plan that meets your needs in minutes - all automatically!
A tool for building healthy habits
No more guessing what to buy at the grocery store! Easily change a meal plan from a library of RD designed meal templates.
Give your clients results faster
Guide you through the process of setting up your clients' weight goals and helps you design a plan to achieve it.
User friendly Software
The Dietmaster software is user-friendly and intuitive to help you navigate seamlessly!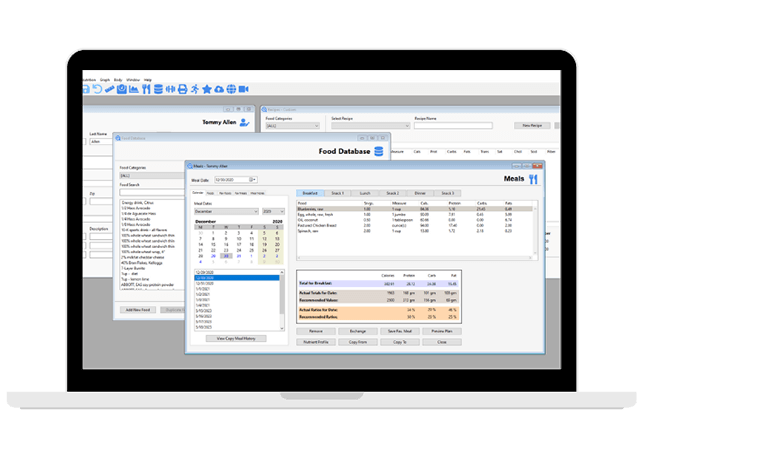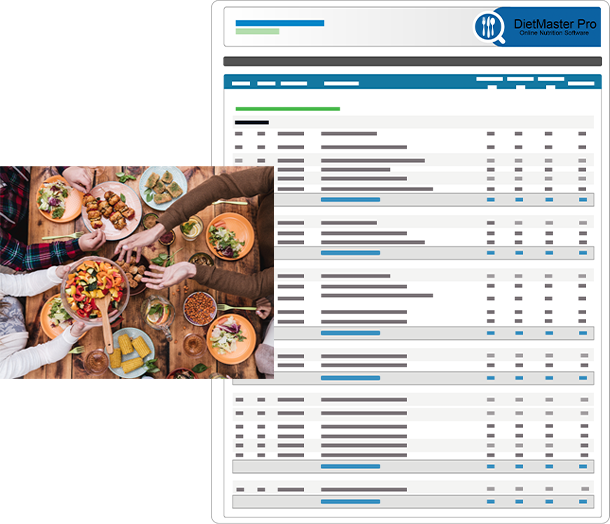 Business Class Solutions For Meal Planning & Activity Logging
Built In Accountability
Integrated feature that keeps track of your daily progress, goals, weight changes and nutrition insights.
Teleconfrence Quick Access Link
A perfect work-from-home solution and straightforward experience for your clients!
Branded Online Presence
Get a website and a mobile App with your own brand
Shopping Cart Integration Ready
Give your customers a seamless grocery shopping experience!
MyMoves Exercise Planner
Exercise Details
The MyMoves details screen displays specific information about each exercise movement and also allows you to customize exercises!
Exercise Database
Search the database of nearly 1,000 exercise videos. Refine your search by body parts or keywords!
Calendar View
Use the convenient MyMoves calendar to view and plan your workout schedule!
List View
Allows you to see at-a-glance your schedule of past and upcoming workouts!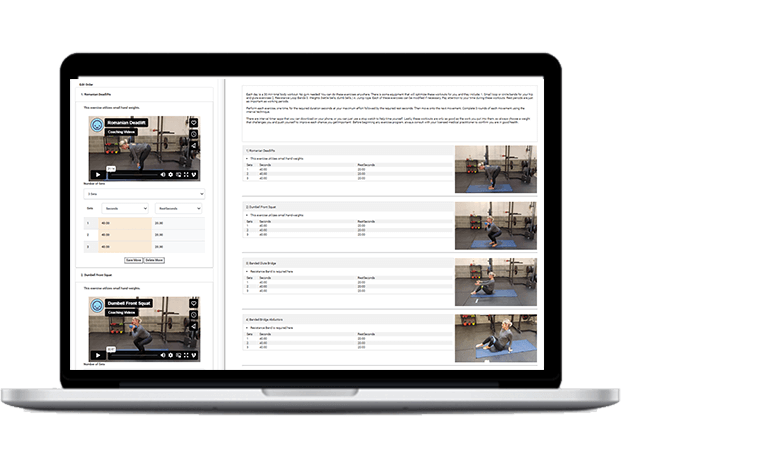 My Meals screen
Your plan is displayed with options to exchange foods for preferences
My Log screen
Keep a food and exercise journal, sync with fitbit and supported wearables
Workout Planner
Plan and track your workout schedule in a list or a calendar view.
Exercise Database
Find your favorite exercises from our database of nearly 1,000 exercise videos.
Exercise Details
Watch videos of each exercise movement and follow instructions, sets, reps, weight, speed, distance and etc.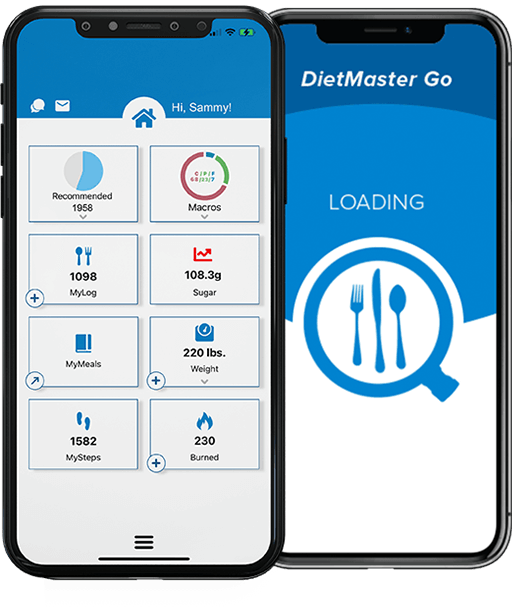 My Goal screen
Keep track of your weight changes and goals
Today's Summary screen
Gives you a summary of today's activities and totals
Messaging
Receive daily fit tips and inspirational messages
Grocery List screen
View and manage your healthy food list for shopping
Bar Code Scanner
Add custom foods easily from nutritional labels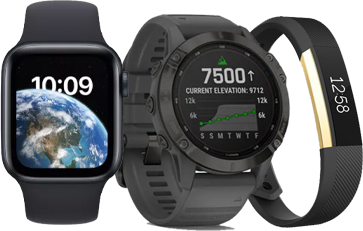 Smartwatch Integration.
Sync your favorite wearable, like Apple Watch or FitBit, for real-time fitness tracking.
DietMaster Go Plus integrates with Fitbit wearable devices, Aria Home Health Scale, Moveband, Garmin wearables, and Apple Health Kit.
Admin Console
Here's a summary of the key admin features:
A perfect solution for both the client & the provider!
Customize Emailed Greetings To Clients
Add Custom Foods For Clients
Add Custom Recipes For Clients
Add Custom Documents For Clients
Change Graphics & Colors
Design Custom Meal Plans
Integrated communication
Messaging System
Contest Module
Client Population Body Comp Reports
Contest Reporting
Smart Admin Interface & Support
Detailed Progress Report
Fitbit Wearables Synchronization Management
Communication Management
Video Tutorial Training
Chat with Customer Support
Download a 15-Day FREE Trial
Take it for a free test drive with our 15-Day fully functional trial version
Schedule your one on one online demonstration for FREE during the trial period!
No Credit Card information is required AT ALL to download the trial.
Unlimited Profiles with which to practice.
Use our General Weight Loss plan for FREE during the trial period.
Access to training and one on one emails or phone calls during trial period.
Keep your clients after purchase! Practice with the trial and then roll into the real thing without missing a beat.