What Makes The DietMaster™ Product Series Unique?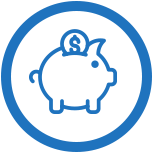 affordable
Today there is not enough convenient and affordable means of educating the American public on proper heart-healthy eating programs. By making DietMaster Pro™ products affordable, it will find its way into most health, fitness and wellness centers across the nation. Lifestyles Technologies, Inc. has made a commitment to help the health and fitness industry to capitalize on the wave of opportunity in weight management services and programs.

comprehensive & easy to use
The DietMaster Pro™ Series of Weight Management Software has been developed by industry professionals. At the Lifestyles Fitness and Nutrition Center there is only one degreed nutritionist, yet dozens of nutrition consultations are performed each week. DietMaster Pro™ has enabled other fitness professionals employed at the center to perform professional weight management consultations with basic computer skills. There is no training required and most users are up and running within one to two hours.

SATISFACTION GUARANTEED
With over 1,000,000 users world-wide, today Lifestyles Technologies is known throughout the industry as the undisputed choice for professional weight management software.