DietMaster 2100 - Personal Nutrition Software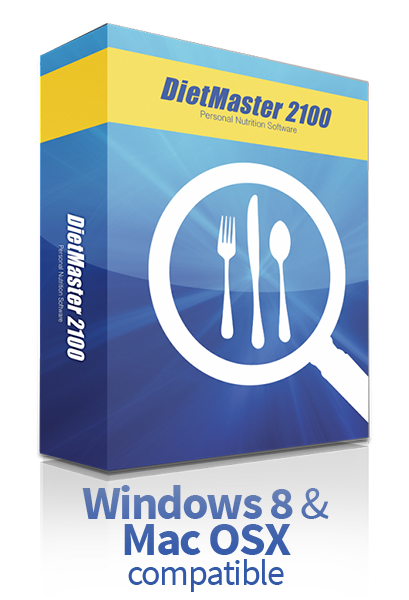 DietMaster 2100 v11 is like having your own private nutrition counselor! Quickly analyze & design your eating program or use ready-to-print recommended eating plans & grocery lists designed by Registered Dietitians or Doctors. We offer it in two editions and a variety of options. Take a closer look at the options below.
Proudly awarded the #1 Nutrition Software for 6 consecutive years.














Important! DietMaster 2100 nutrition software editions are not designed for professional use. Certain personal profile information cannot be changed once entered (e.g., birth date and gender). DietMaster 2100 and other DietMaster products are not intended to replace the expert advice of a medical practitioner and are not designed to treat diseases of any kind.
Features Summary & Comparison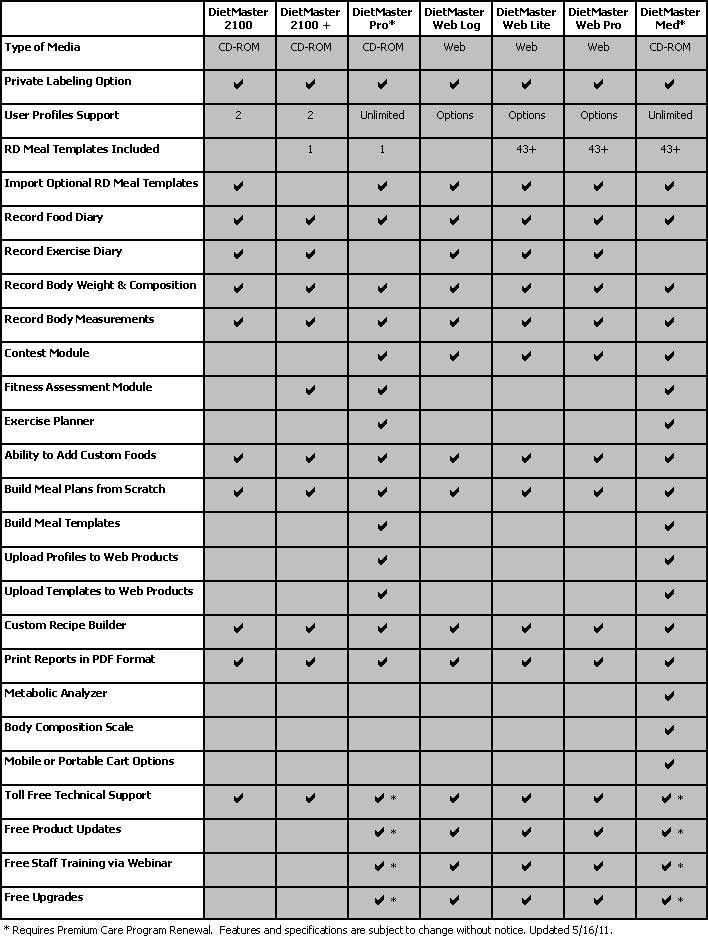 System Requirements
Minimum Hardware Configuration
It is recommended that a 586 or Pentium class processor be used with a minimum of 32mb RAM, hard disk drive with at least 30mb of free disk space, mouse or other pointing device and SVGA color monitor with a .28mm dot pitch.
PC Users
Diet Software System RequirementsYour computer must be running under the Microsoft Windows graphical user interface operating system (OS). The following versions are supported:
Windows XP
Windows Vista
Windows 7
Windows 8
Note: We cannot quarantee the functionality of our software products on the Windows 95, 98, NT, & 2000 platforms since support has been discontinued by Microsoft.
Mac Users
the following versions of Mac operating systems (OS) are supported:
Panther
Tiger
Leopard
Snow Leopard
Lion
Mountain Lion
Return Policy
Due to the sensitive nature of software media
all software purchases are non refundable unless otherwise stated
. Special conditions may apply. All licensed software products activated using the 25 digit product key provided at time of purchase cannot be returned nor refunded. Products approved for refund or return may be subject to a restocking fee. Ask your customer service representative for more details.
All hardware returns will be subject to a 35% restocking fee and must be returned within 30 days from the delivery date. All items must be returned in the original manufacturer's box or packaging or refunds will be refused. Please call to receive a Return Materials Authorization (RMA) number prior to returning your product.
DietMaster 2100 :: Version 11