DietMaster Software
#1 Nutrition Software for 6 consecutive years.
Lifestyles Technologies, publishers of DietMaster Pro, has been providing award winning custom diet software and nutrition software solutions for medical doctors, corporate wellness institutions, health and fitness professionals, nutrition counselors, educational institutions and home users since 1995.

Nutrition Counselor of the Year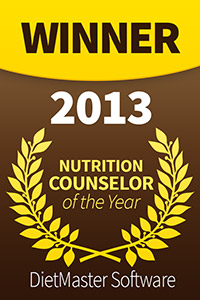 Watch the Testimonials
DietMaster Pro Software is pleased to announce the top three finalists in the Nutrition Counselor of the Year Contest.